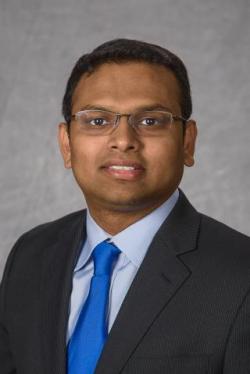 Paul Priyesh
Food Science/Safety Specialist, Process Authority

213 W. P. Garrigus Building
Lexington KY 40546-0215

Animal and Food Sciences
Additional Information
Dr. Vijayakumar acts as the FSIC Process Authority, specializing in Acidified and Low Acid Thermal Processing. 
Dr. Vijayakumar works with food processors and producers to understand aspects of Food Safety, primarily the Food Safety Modernization Act. He recently developed training and educational programs for FSMA (Food Safety Modernization Act) and GFSI (Global Food Safety Initiative).
For more information about Dr. Vijayakumar, please visit https://afs.ca.uky.edu/person/paul-priyesh-vijayakumar at the Department of Animal and Food Sciences.