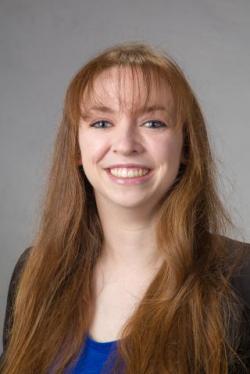 Kelsey Lamb
203 W.P. Garrigus Building
Lexington KY 40546

Senior Research Analyst for Food Microbiology
Professional Profile
Kelsey Lamb M.S. is a Research Analyst and Laboratory Manager specializing in the areas of food safety and food microbiology.
She is responsible for conducting the chemical analyses, product validation tests, shelf life studies, and microbial challenge studies designed by producers and the FSIC team. She also maintains laboratory equipment, sustains microbial stocks, manages material inventory, and trains FSIC interns in laboratory procedure and food safety.
For more information about Kelsey Lamb, please visit https://afs.ca.uky.edu/person/kelsey-lamb at the Department of Animal and Food Sciences.