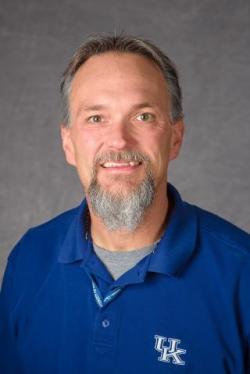 Gregg Rentfrow
Principle Investigator

205 W. P. Garrigus Building
Lexington KY 40546-0215

Animal and Food Sciences
Additional Information
Dr. Rentfrow works with extension specialists and county agents in establishing strong livestock and meat industry programs in Kentucky. 
He develops educational programming and workshops for meat producers and manufacturers and is currently developing a meat marketing program.
For more information about Dr. Rentfrow, please visit http://afs.ca.uky.edu/person/gregg-rentfrow at the Department of Animal and Food Sciences.